Supreme Champion Burdekin BossyBoots"Bossy"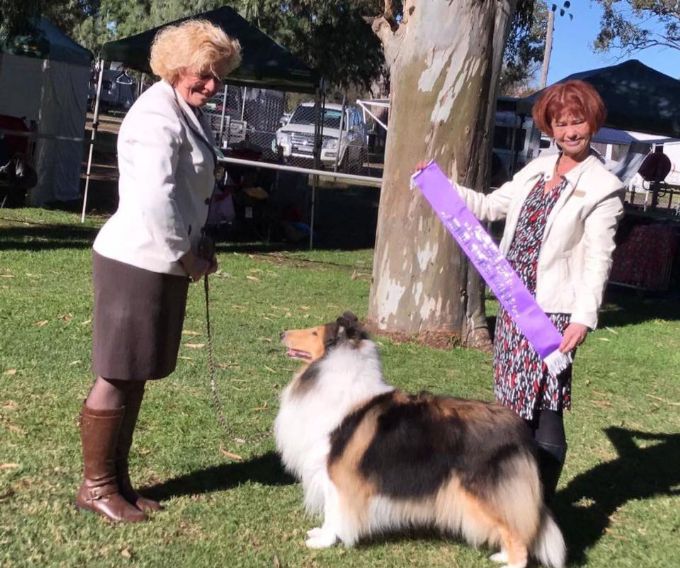 JUDGES CRITIQUE'S SAY IT ALL.............

BEST IN SHOW, BEST INTERMEDIATE BITCH Critique of the 10th Collie National - by the Judge –Jasna Kovacevic (CRO)
Supreme CH BURDEKIN BOSSY BOOTS (Pending)
I remember when I looked at her I said to myself - this is the one, and my obviously expression told the same to everyone in the tent, since I heard them saying –she really likes this one!

Absolute truth. After the first day of the show it was my impression that if she could show like this the following day she would be hardly beaten by anyone. And there it was, BIS, it was absolutely her weekend. Correct from every point, feminine, balanced, dignified, dreamy, mysterious...name it - you have it. A real pleasure to look at whether standing or moving. Exquisite!


COLLIE CLUB OF NSW (Inc) JUNE CHAMPIONSHIP SHOW 30th May 2010 Critique Mrs Wendy Fancote, Barcoo Collies

This bitch moved with a period of suspension around the ring. She has a lovely shape to her. She has a lovely lay of shoulder and upper arm and a beautiful chest. She also uses her ears beautifully

NOW being Shown inQueensland Bossy has really stamped her mark. Very excited to Own and show such an outstanding Collie

BEST IN GROUP ..... Judge Mrs C Yates SOUTH BURNETT NATIONAL – KINGAROY Championship Show Saturday, 3rd May 2014

BEST IN SHOW SH2/......Judge Mrs Helen Cramer (Collie Specialist) COLLIE ROUGH AND SMOOTH CLUB QLD 7th June 2014

Helen's Words....I love this bitch Marilyn. Thank you for showing her under me. I have never judged her before. Only admired from outside the ring.


BEST IN SHOW.. Judge Mr C Woodrow Qld (Collie Specialist) Redcliffe AH & I Society 27th June 2014

Chris Woodrow........A shaded sable bitch with correct (9:10) body proportions. The level head plains and correctly placed stop combined with almond obliquely set eyes give the sweet expression collies require. Level top line with well angled hind quarters and front allow the bitch to move with reach and drive in an effortless manner. Temperament very typical and sound had no hesitation awarding this bitch best in show.
Bossy..... WINNING...... BEST IN SHOW .... All breeds. Judge, Collie Specialist - Mr Chris Woodrow QLD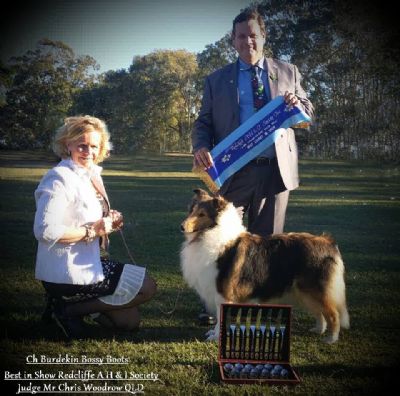 Bossy is now Retired from her Formal duties in the show Ring, now enjoying doing what she does BEST!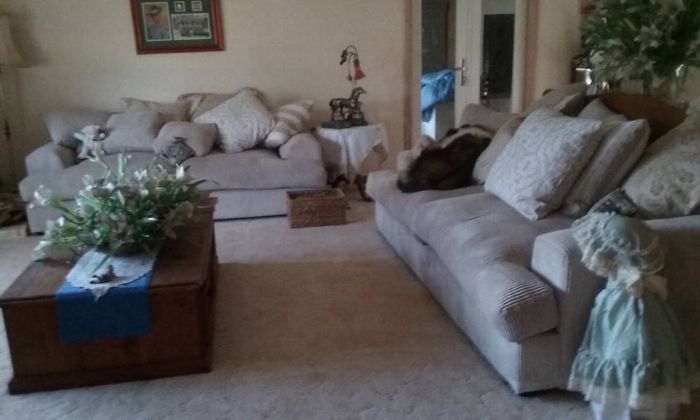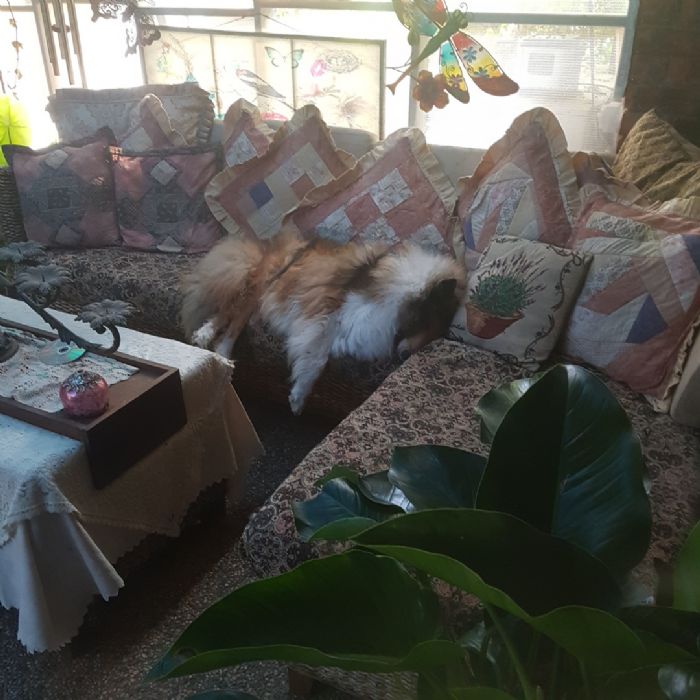 Sire :

Sup Ch Kazjs Sir Spense

S:

Aust/Am.Ch Highcroft Ultimate Suspense (Imp USA) ROM

S:

Highcroft Nightline (USA)

D:

Am Ch Highcroft Legacy T'Bannerstone (USA)

D:

Ch Kazjs Glimmer Gold

S:

Ch Kazjs Nordic Ice Warrior

D:

Ch Kazjs Original Sin

Dam :

Aust Ch Burdekin Before Sunrise

S:

Ch Vedamea Knight O Fantasy

S:

Ch Vedamea The Diamond Beau

D:Aust Ch Fantasy's Fait Accompli (Imp USA)
D:

Ch Burdekin Best Kpt Secret

S:

Gr Ch Burdekin Beyond My Heart

D:

Ch Burdekin Born to Believe
Contact Details
Marilyn Clarke
Millstream (Atherton Tablelands), QLD, Australia
Phone : 0488048801
Email :
[email protected]