About Marilyn
My Prefix started in 1987, and came from my name Marilyn (Maza) Kelly ... Mazarelli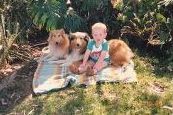 My first Collie Rough was my Mazarelli Miss Chief (photo above), the very first of my
MAZARELLI Prefix In front of Miss Chief is her MUM ....Monteath Miss Molly ( Honey)
and my Son whom is now 29 yrs old
I bred a lovely Dog………. Mazarelli Silk Card, he was acquired by Leah Ryan of Vedamea Collies. Leah has achieved so much with her lines connecting them with Jokers breeding something at that time I could never have accomplished myself. I take my hat off to Leah , now I see Joker (Mazarelli Silk Card) behind so many of the Dogs Lines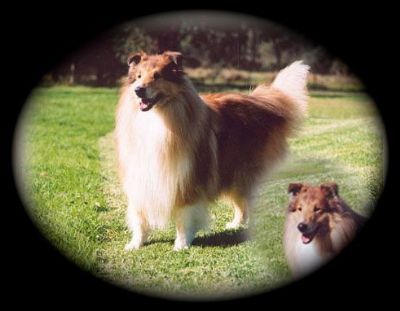 I was very lucky to had purchased from the Cathkin Kennels.
Ch Cathkin Luvly to Lookat ...Tia. Tia was a beautiful bitch she gave me the knowledge
and confidence I still have today.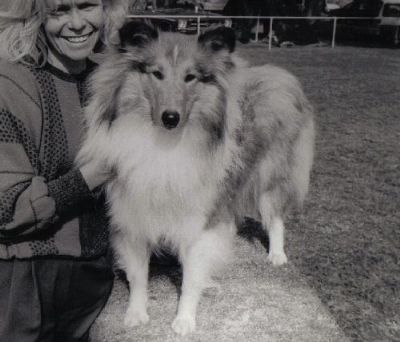 Mazarelli Kennels have bred a few Dogs over the years but I just love to Show.
When I lived in Sydney until 2001 I always exhibited other peoples Dogs as well as my own,
I couldn't get enough of the Grooming andexhibiting. I still love the hours I spend with my
Dogs every day creating the connection Judges see in - between myself and my Dogs.
Showing my dogs is about presenting my dogs and I never tire of the ENERGY
my Dog's give me when I enter the Ring.
Win or Loose I know I have presented my dogs 110%.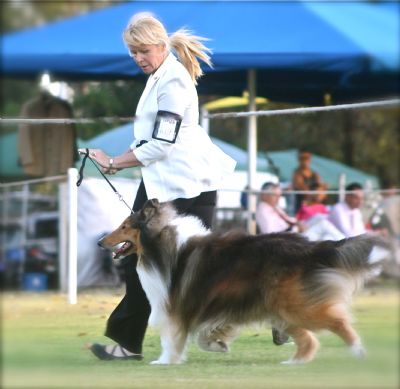 Contact Details
Marilyn Clarke
Millstream (Atherton Tablelands), QLD, Australia
Phone : 0488048801
Email :
[email protected]